We are proud to announce that our Peterborough Main Street Bridge Replacement & US 202 Reconstruction Project has won an award! Members of our team accepted the award at the ACEC-NH Engineering Excellence Awards dinner in Bedford, New Hampshire.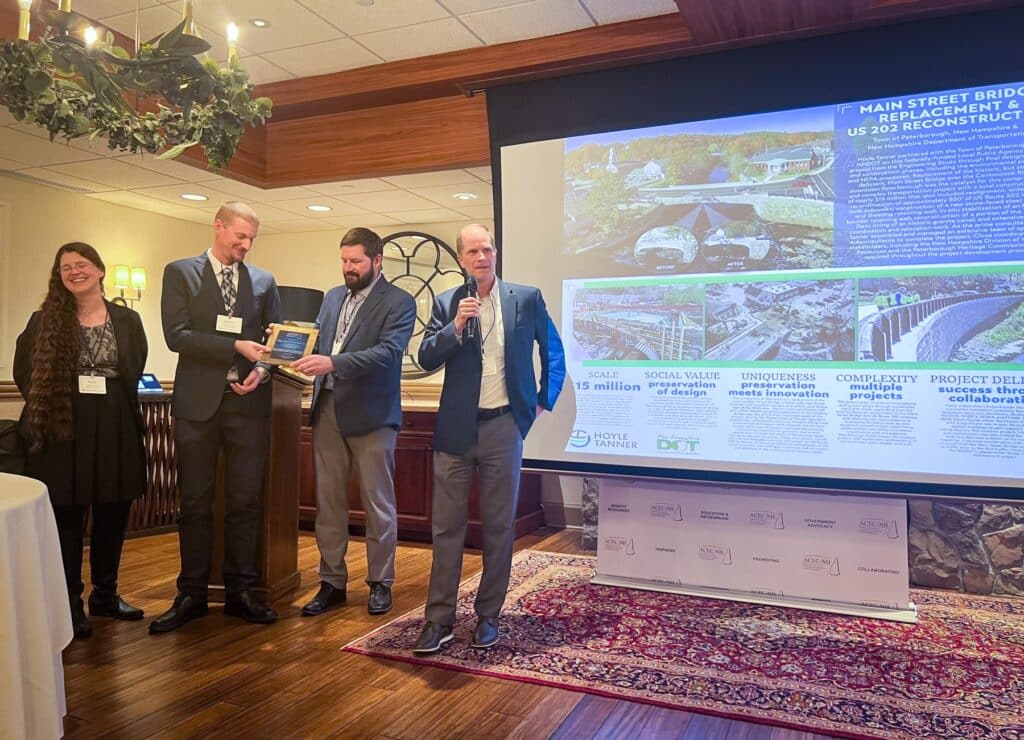 Hoyle Tanner led the design and construction inspection for this signature project located on Main Street in downtown Peterborough, New Hampshire. At $18 million, this multi-year, multi-discipline project is one of the largest and most complex to be completed through the Local Public Agency (LPA) program and includes the replacement of the historic Main Street Bridge over the Contoocook River with important safety improvements to US Route 202. The new structure was designed to emulate the existing bridge in aesthetics, which included the mapping and replacing the stone face of the existing bridge onto the new structure to honor the bridge's history. It showcases how a careful and detailed approach to design and construction can be used to create new and enduring infrastructure that can both pay tribute to lost historic elements and complement those that remain.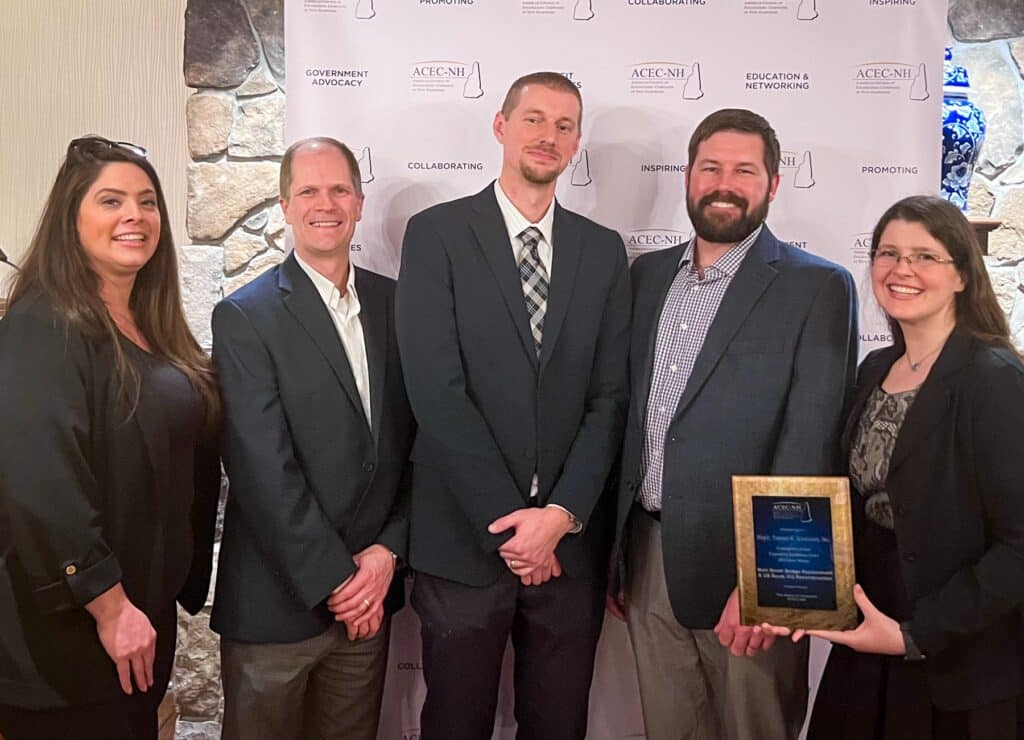 This project spanned years, as well as disciplines within our firm, and we're grateful and thankful to our client and all the team members who made this project a success. Congratulations to the team and to the Town of Peterborough for this standout project.
*It's Hoyle Tanner's 50th anniversary this year! Keep an eye on our Facebook, LinkedIn, and Twitter feeds for articles and anniversary news!