Hoyle Tanner embraces a culture of celebration and recognition for our employees' achievements. Today, we have the pleasure of announcing several well-deserved promotions within our firm. Please join us in celebrating each of these exceptional professionals. Their individual success reflects not only their dedication and hard work but also the positive impact they bring to our organization as a whole.
Emily Belisle, EIT | Staff Engineer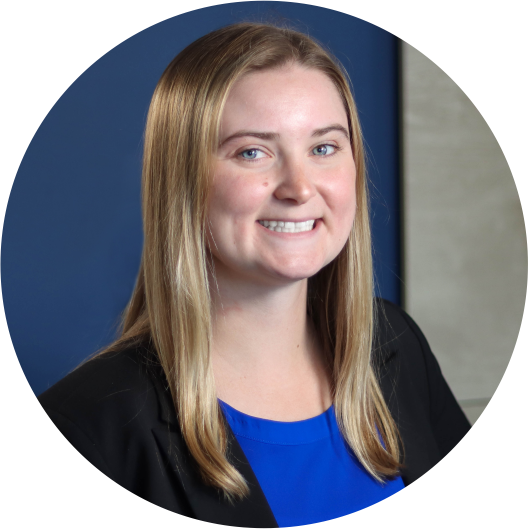 Emily has been promoted to Staff Engineer! Ever since joining Hoyle Tanner as an engineer in 2020, she has consistently proven her expertise within our New England Municipal Engineering team, actively contributing to numerous land development and environmental projects. Emily has experience in diverse areas, including design, data collection, and data processing, employing software such as AutoCAD, Civil 3D, HydroCAD, and ArcGIS. Her background includes civil site design, linear utility design, quantity cost estimation, construction administration, and construction oversight.

Nicole Centerbar, PE | Project Engineer
Nicole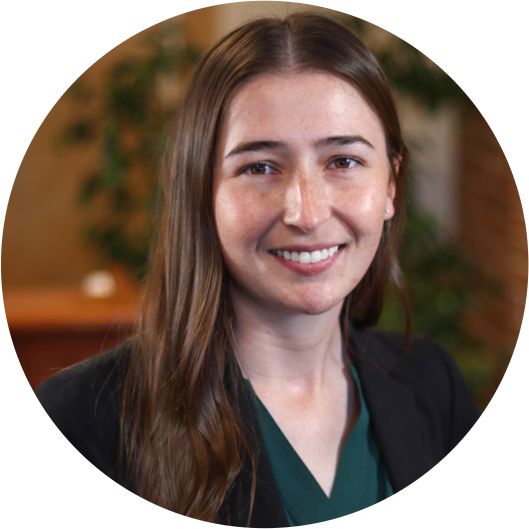 has been promoted to Project Engineer! Since becoming a part of the team as an engineer in 2018, she has been a valuable asset to the Ground Transportation Division, consistently demonstrating her expertise in executing designs pertaining to roadway design, guardrail implementation, pavement projects, bicycle and pedestrian facilities, as well as drainage systems. Additionally, Nicole has showcased her proficiency in performing accurate cost estimates. Her skills extend to utilizing various software tools such as GPS data collection, MicroStation, OpenRoads, AutoCAD Civil 3D, ArcGIS, and several drainage modeling programs. Furthermore, her background encompasses comprehensive knowledge of asset management practices.

Kathryn Dziadowicz | Staff Engineer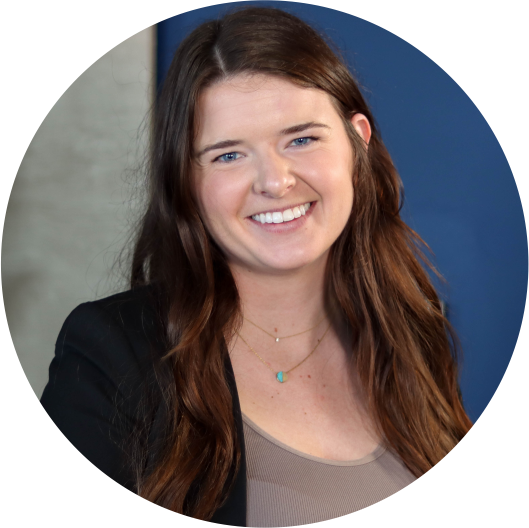 Kathryn has been promoted to Staff Engineer! Her journey with Hoyle Tanner began as an intern in our bridge group in 2018. She then joined our Ground Transportation Division as an engineer, where she has made contributions encompassing a wide range of skills, including bridge design calculations, load ratings, preparation of design reports, quantification and estimation, construction administration, as well as drafting preliminary and final design plans. Kathryn has participated in the observation and inspection of over a dozen bridge replacement and rehabilitation projects and has successfully conducted inspections for various structures such as parking garages, fracture critical bridges, and utility installations. Her dedication and diverse skill set make her a valuable asset to our team, and we anticipate her continued success in her new role.

Christina Slosek | Senior Marketing Coordinator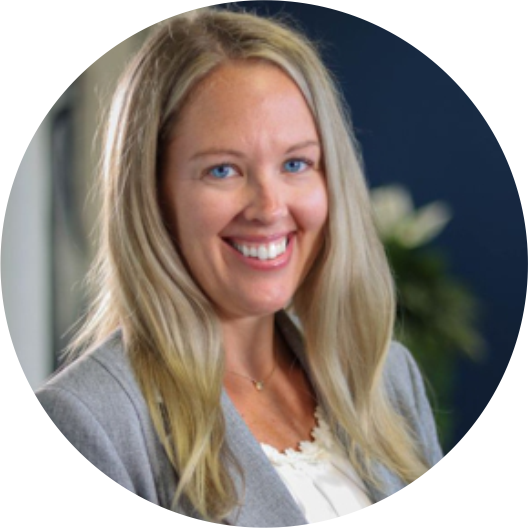 Christina has been promoted to Senior marketing Coordinator! Since joining our team in 2018, she has been an integral part of our marketing department, consistently demonstrating her skills and dedication while crafting compelling proposals, streamlining processes within our database and actively engaging in marketing and business development research. Her proactive approach and dedication to continuous learning have been invaluable assets to our team. Christina takes on the role of Senior Marketing Coordinator while bringing creativity, strategic thinking, and a results-oriented mindset to our marketing initiatives. We congratulate her on this achievement and look forward to her continued contributions to our team's success.

Congratulations to each of our exceptional team members! Are you seeking your next career opportunity? We are currently hiring! Stay connected with us by following our social media channels and stay up-to-date with our latest articles, exciting announcements and featured positions.
*It's Hoyle Tanner's 50th anniversary this year! Keep an eye on our Facebook, LinkedIn, and Twitter feeds for articles and anniversary news!