Hoyle Tanner is providing civil engineering design and permitting services for five solar energy facilities with battery storage throughout the United States Virgin Islands (USVI), ranging from approximately 30 to 204 acres, anticipated to produce a total of 110 MWdc. These facilities contain ground-mounted photovoltaic (PV) modules and generate power to the Water and Power Authority (WAPA), and ultimately the residents of the Virgin Islands, in hopes to provide a 24/7 supply of clean energy.
Technical Specifications
The modules are attached in a two-high, 14-wide configuration to galvanized steel racking systems known as tables, which have been custom-made specifically for USVI to withstand 180 mph wind speeds. Typically, each table faces south with a 10-degree fixed tilt towards the sun and is anchored with galvanized screws. To avoid excavating the existing grounds, each site was designed to follow the natural contours of the land, and in some circumstances, the tables were rotated at a maximum of 33-degrees from the east-west axis. The solar modules are bifacial, meaning they have absorbing cells on both sides of the panels. This allows for reflected light off grass or other vegetation to be captured on the bottom side of the panels and provides up to 30% extra power generation yield from the backside. The modules capture the sun's energy and produce a DC electrical current which is then inverted to AC power and stepped up through transformers before entering the local WAPA grid. Once the electricity hits the grid, it travels down the powerlines making its way to commercial, industrial, and residential neighborhoods. Any excess produced energy that cannot immediately enter the grid will charge the on-site battery energy storage systems (BESS) intended to provide power to the grid during nighttime hours or cloudy days with lower solar field output.
Site Challenges for Solar
Each of the five sites presents its own difficulties between existing terrain, potentially protected areas and wildlife, wetlands, flood zones and coastal conditions that require various levels of design and associated permitting. Hoyle Tanner is working closely with local subconsultants and agencies to stay up to date with the guidelines and requirements of permitting these solar facilities through the Department of Planning & Natural Resources (DPNR), where all sites are required to obtain a Major Earth Change permit. Two of these sites are located within tier 1 of the coastal zone requiring a more extensive Coastal Zone Management (CZM) permit. One site in Saint Thomas has more than 72,000 modules situated on 129 acres of undeveloped land intended to produce 40MWdc.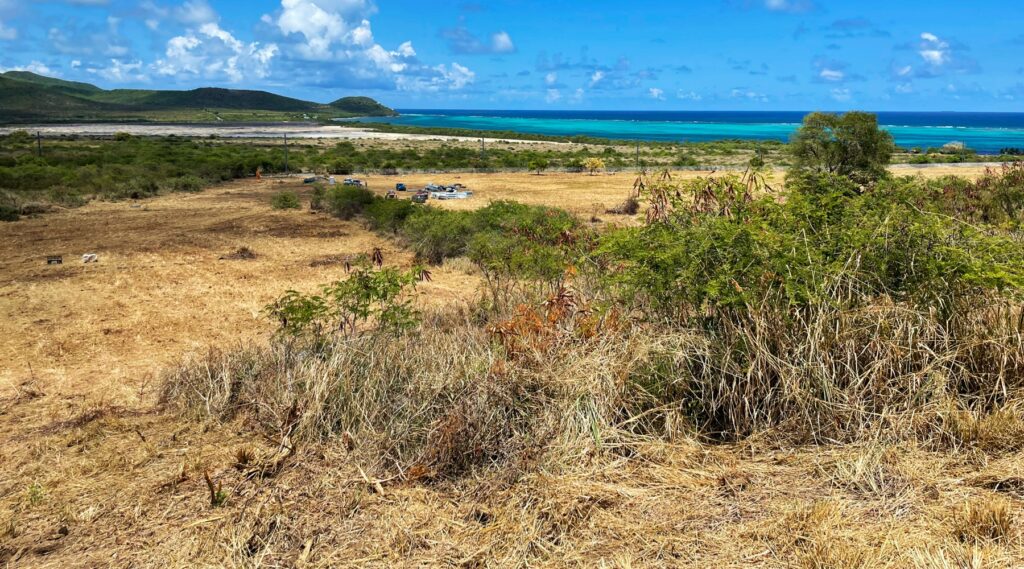 Experts in Site Design
We are experts in all aspects of the design process including site layout, utilities design, drainage, zoning coordination, permitting, and traffic management. Our civil site team regularly collaborates with other disciplines at Hoyle Tanner to provide all the necessary resources to complete a project on time and on budget.
Our team continues to assist clients in their mission to reduce carbon footprints by utilizing a clean source of power. Recently, our team provided these same services for a portfolio of projects throughout the State of Maine consisting of approximately 100MWdc. Contact me for more information on how we can assist.
*It's Hoyle Tanner's 50th anniversary this year! Keep an eye on our Facebook, LinkedIn, and Twitter feeds for articles and anniversary news!