Hoyle Tanner is currently assisting the New Hampshire Department of Transportation (NHDOT) on a bridge preservation/rehabilitation project for the bridge carrying US Route 3/NH Route 25 over the Pemigewasset River and the NH Railroad between the Towns of Ashland and Bridgewater. The project's main goal is to extend the bridge's service life for an additional 20 to 30 years.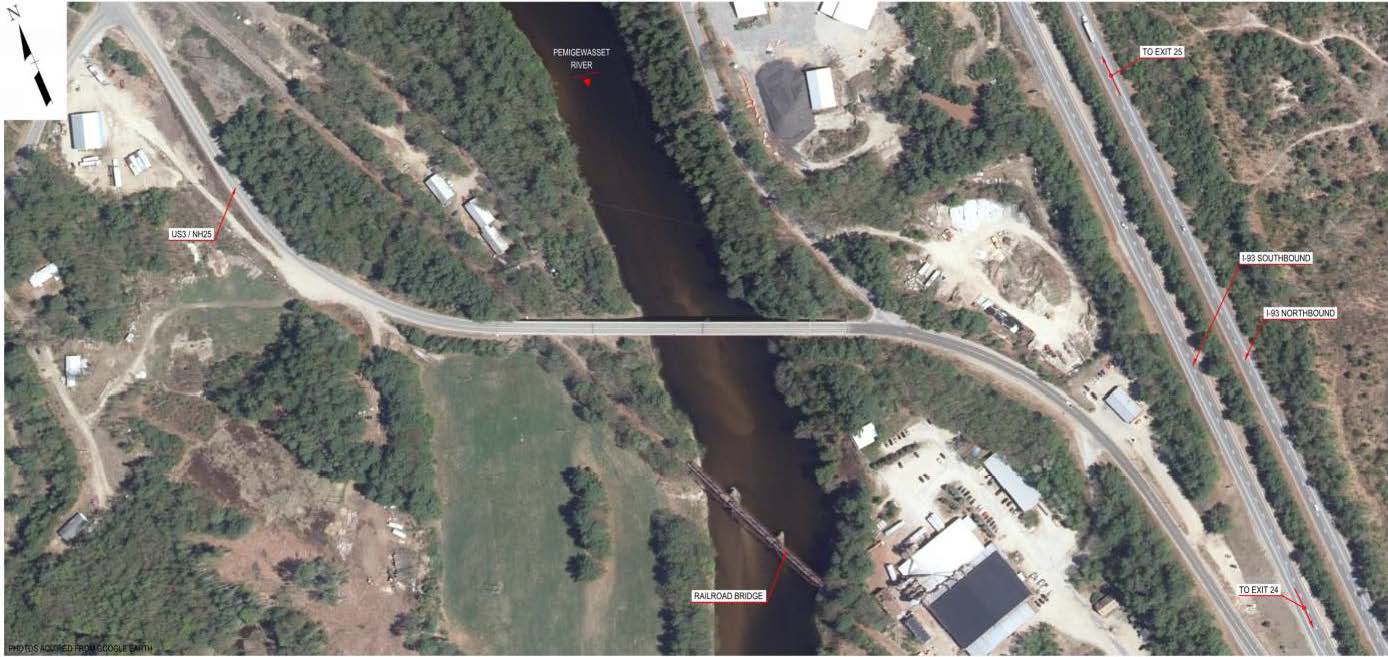 The existing bridge, constructed in 1937, rehabilitated in 1987 and painted in 2007, is comprised of seven rolled beam stringer and floorbeam trestle approach spans and two main straight back Pratt type deck truss spans with an overall length of 801 feet. Our team provided a detailed structural inspection and investigation of several rehabilitation alternatives and is currently working on completing the design and permitting of the project.
Bridge preservation and rehabilitation measures include the following:
complete truss deck replacement
partial deck replacement for trestle spans
pavement & membrane removal
trestle span concrete deck repairs
expansion joint replacement
bridge rail replacement
bridge approach rail replacement
scupper repair/modification
substructure concrete repair
The Hoyle Tanner team is designing the rehabilitation and preservation of this project by considering key factors such as providing a rehabilitation with the least environmental, property and traffic impacts. Based on input from the communities during our public informational meetings, traffic during construction will be maintained by providing phased construction with one lane of signalized alternating two-way traffic. Full closure was not an option considering the bridge serves the surrounding communities and businesses in many ways including transporting goods, as an emergency response route and school bus route. Due to those constraints, the most challenging part of the project will be to maintain traffic using phased construction without interruption and sequencing the work to replace the truss deck and substructure repairs at the center pier.
This project is expected to be advertised for contractor's bid in fall 2024. We want to thank NHDOT for working closely with our team to achieve a common goal of successfully rehabilitating the bridge for much needed repairs and extend its service life; this important project provides a safe bridge and access across Pemigewasset River for the residents, businesses and emergency response vehicles. To find more information about our bridge services, see our projects!
*It's Hoyle Tanner's 50th anniversary this year! Keep an eye on our Facebook, LinkedIn, and Twitter feeds for articles and anniversary news!