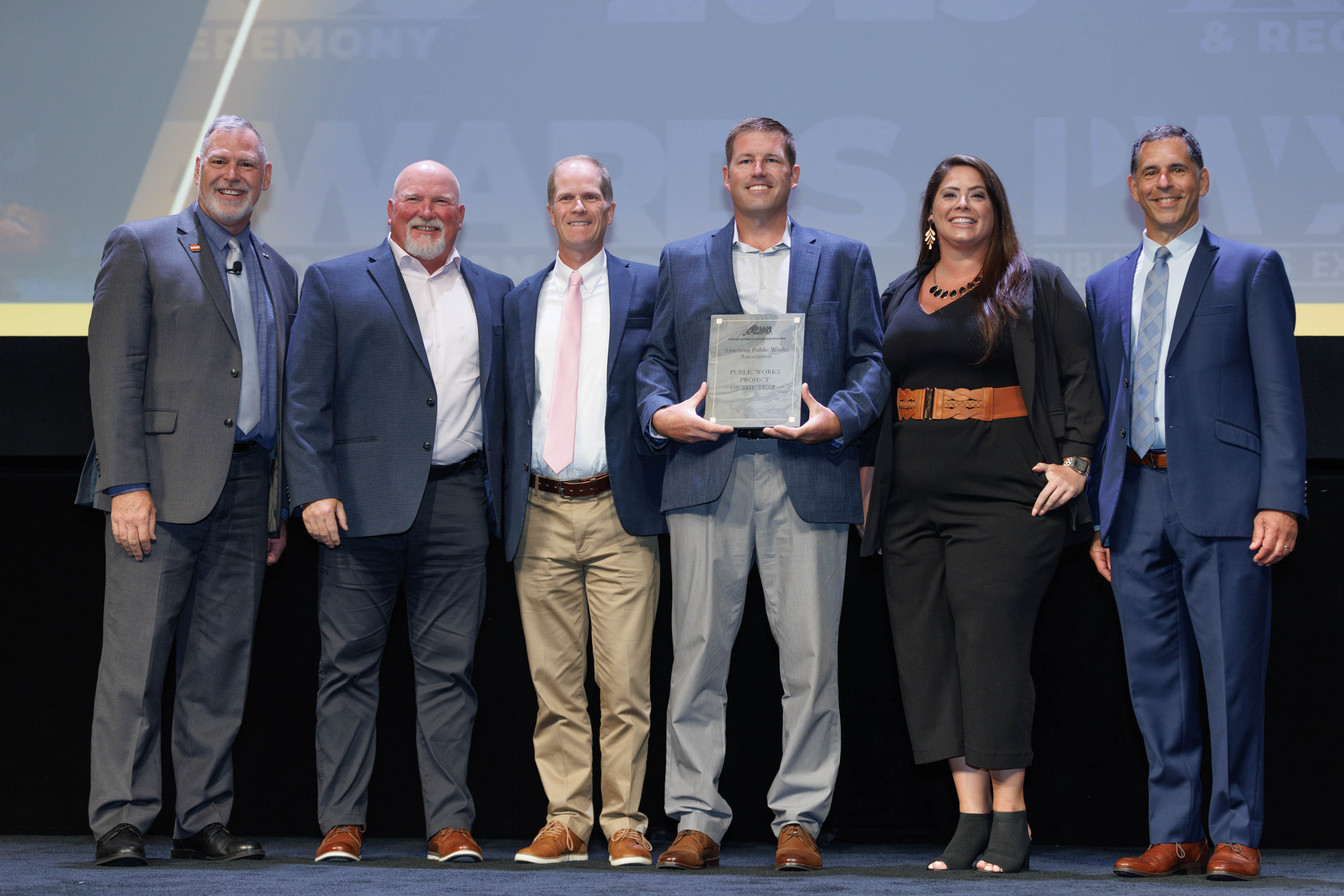 Hoyle Tanner is proud to announce the Main Street Bridge Replacement and US Route 202 Reconstruction project for the town of Peterborough, New Hampshire, has been selected for the American Public Works Association's (APWA) Public Works Projects of the Year Historical Restoration/Preservation $5 million to $25 million for 2023. As one of the largest and most complicated Local Public Agency (LPA) projects completed under this program, the goal was to replace the historic Main Street Bridge over the Contoocook River and improve the intersection. Maintaining the appearance of the existing bridge was one of the project's most important goals, driving the Preservation of Design approach used for the replacement structure. The stone-faced concrete rigid frame Main Street Bridge, located in the heart of the town, was determined to be eligible for listing on the National Register of Historic Places due to its historical significance. For these reasons, consideration of the historical and cultural impacts of the required work was paramount to the project development process.
Hoyle Tanner led the design and construction inspection for this signature project and showcased how a careful and detailed approach to design and construction can create a new and enduring infrastructure that can pay tribute to lost historical elements and complement those that remain. We introduced innovative construction monitoring techniques that included using embedded temperature sensors to monitor the thermal gradient of the mass concrete placement for the bridge superstructure and 24/7 live video feed with time-lapse photography using EarthCAM and drone imagery of project milestones.
Aaron Lachance, PE managed this replacement project with a supporting staff of experienced Hoyle Tanner roadway and bridge engineers, permitting specialists, and technicians. Aaron is a senior structural engineer with nearly 20 years of experience as a project manager and lead project engineer on structural and civil engineering projects in rural, suburban, and urban settings. He has managed the rehabilitation and replacement of dozens of bridges and culverts throughout New England and is a registered Professional Engineer in New Hampshire, Massachusetts and Maine.
APWA, the sponsor of the Project of the Year Award, strives to promote the value of public works and enhance its visibility and awareness by serving as the voice of public works to government leaders, the public, and media. Engineering firms submit projects that are judged based on preservation, innovation and sustainability each year.
We are happy to thank and congratulate everyone involved in making this project successful. Reach out to Aaron for more information about historical bridge projects.
It's Hoyle Tanner's 50th anniversary this year! Keep an eye on our Facebook, LinkedIn, and Twitter feeds for articles and anniversary news!