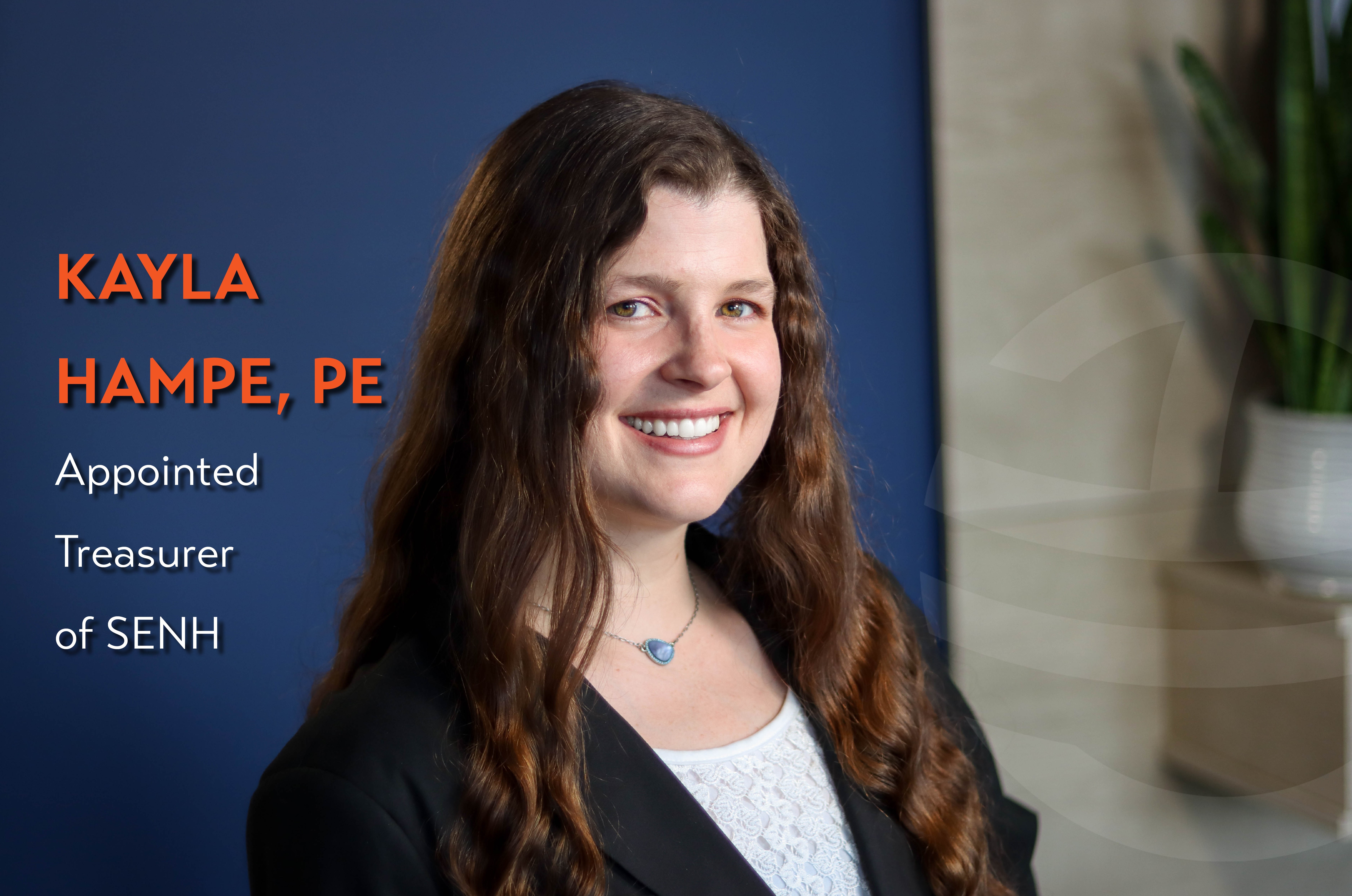 We are excited to announce that Senior Project Engineer Kayla Hampe was elected to the Board of Directors of the Structural Engineers of New Hampshire (SENH) and appointed as Treasurer for the upcoming year.
SENH initially emerged as an informal coalition of multiple practicing structural engineers in New Hampshire. SENH believes "those in the structural engineering community can improve and advance the practice of structural engineering for both the individual and the profession." 
Kayla has been a member of the Association for seven years and was named Young Engineer of the Year in 2022.  Kayla co-chaired the Professional Development Committee for SENH from 2018 to 2023. As Treasurer, Kayla aims to better understand the intricacies of SENH's finances as a non-profit organization and successfully take on the challenges the role may involve. She is looking forward to becoming more involved in SENH at the Board level and advising the Board and membership throughout the year on finances to help to continue to successfully function as an non-governmental organization.
Kayla has an extensive and diverse background in structural engineering, encompassing a wide array such as bridge rehabilitation, traffic control, building cladding, and roof analysis. However, her expertise transcends these domains, encompassing a specialized and in-depth focus on structural engineering for bridge design and the intricate interplay of hydraulic engineering of bridge design. Kayla's dedication to making a global impact is evident through her participation in transformative mission trips. With an unyielding spirit of service, she has embarked on significant missions to the Dominican Republic and Rwanda, channeling her expertise to empower communities in need.
Please join us in congratulating her on this achievement.
It's Hoyle Tanner's 50th anniversary this year! Keep an eye on our Facebook, LinkedIn, and Twitter feeds for articles and anniversary news!