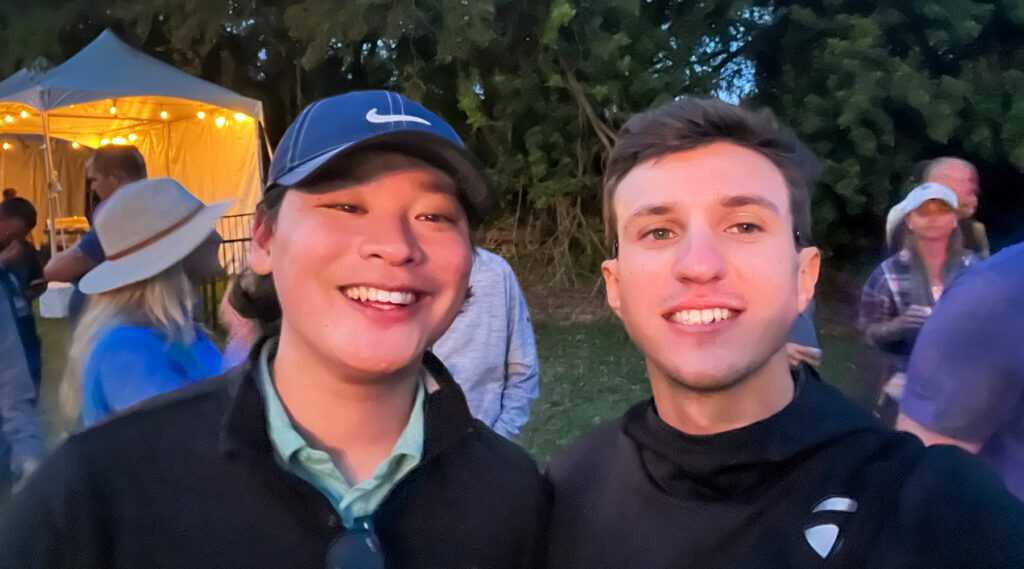 Nick Eagan, EIT – Transportation Engineer & Experimental Eater
What drew you to Hoyle Tanner?
When I was a senior at UNH, Matt Low was one of the advisors for my capstone project. I really enjoyed working with him, and as the year was coming to a close, Matt reached out to me about an internship opportunity with Hoyle Tanner in the transportation group. At this point I had decided to pursue grad school after graduation, and figured the internship would both help earn some extra money and experience. I ended up liking the work and environment at Hoyle Tanner a lot through the summer, and was excited when asked to stay on as part-time through school, which eventually led to a full-time offer and where I am today.
What's something invaluable you've learned here?
Time management. I would say working here is very similar to being in school; where there is always work to do and you need to manage your time to meet the deadlines for each project. The difference being that for the most part, your time to get tasks done is constrained by the work day. I've learned to be much more efficient in my work to make sure that deadlines and budgets are comfortably met.
What's your favorite time of year to work at Hoyle Tanner & why?
I haven't had too much experience working year round yet, but I really enjoy working in summer/fall because of the opportunity to be in field and outdoors. It adds some variety to the work week and allows some opportunity to get out of the office.
What's the best thing that's happened to you recently (this week, this month, this year)?
Recently, the best news I've received and what I am looking forward to is that I am only 7,500 words away from having my research published and my Masters Program finished.
How many different states have you lived in?
I've only lived in New Hampshire, but I was born in South Korea!
If you could only eat one meal for the rest of your life what would it be?
Tom yum soup from Bamee in Durham.
What is a fun or interesting fact about your hometown?
I am from Claremont, NH – our high school alumni association is one of the oldest in the Country at over 150 years.
What are three things still left on your bucket list?
Finish the 48 New Hampshire 4,000 footers, try cuisine from every major culture around the world, and backpack through Europe.
What characteristic do you admire most in others?
Honesty.
How old is the oldest item in your closet?
The oldest item in my closet is an old San Diego Padres sweatshirt that my dad gave to me. It's a short sleeve pullover sweatshirt from the 80s/90s era.
Words to live by? Favorite quote? Why?
Carpe Diem – seize the day. You can't predict what will happen tomorrow, so why not take some time out of each day to enjoy it?