Fran Weaver, Grant Administrator at work & Avid Recycler/Earth Enthusiast in free time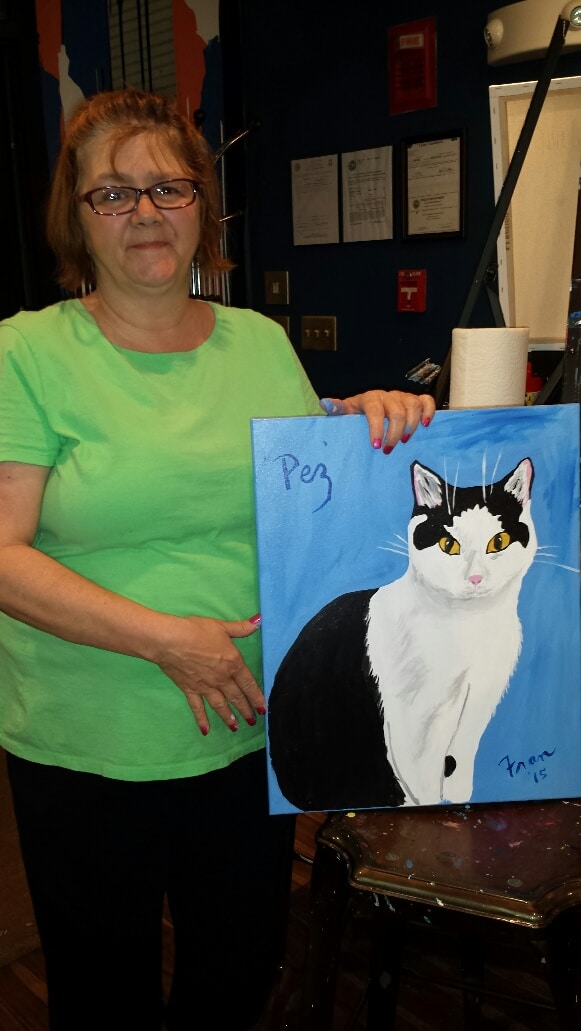 What has drawn you to and kept you at Hoyle, Tanner?

Well the real reason I came here is because someone I used to work for, Bill E., called me and said, "Are you looking for a job?" So I came into the interview and it was odd. It was December 1997, and the company was just moving into this space [the mill building]. There were moving boxes everywhere. It was strange. The other interesting thing that happened is that Bill worked in this building for a place called Pandora. I'd worked for Bill in this same building! It was like coming home [laughs]. The people have obviously kept me here. They're wonderful. [Chuckles] It's been a thrilling ride!

What's your favorite thing to see in the office?

My favorite thing to see is… happy people. Happy people coming into the office, getting their coffee, settling in for the day. Yeah, happy people.

My favorite time of year to work at Hoyle, Tanner is _____ because…

Is there a least favorite? [Laughs] No, I won't say least favorite. I guess my busiest time and hardest time, and therefore least favorite is April. Because that's when we're pushing to get all our grants done for our clients. And then May 1 is when all the grants are due and it's a collective sigh of relief. I usually take a couple of days off after to recuperate.

What is one thing you feel you have to do before the end of your life? Bucket list item?

I'm getting awfully close to that you know! [Laughs] Move to Maine. It's where most of our clients live, though that's not the reason I'd move there. I've always been drawn to it. The seacoast.

Do you have a favorite quote? Something you live by?

"Do unto others." That's it.

If you were to skydive, what would you think about most on your way down?

"How long is it till I crash?" [Laughs] I'm not a roller coaster person. I know I'd be closing my eyes, saying "Is it over yet? Is it over yet?" A plane is a different story. [We] flew to Augusta, Maine and that was awesome.

If you were to enter a talent contest and you could do anything, what would be your talent?

Can I cook? I would cook. I'd make a special meal for the judges.

Favorite food?

Seafood—lobster specifically.

My heart melts at the sight of______:

[Without hesitation] Puppies.

When you're not working, what could people most likely find you doing?

Volunteering. I volunteer for different organizations. I do walkathons for the animal shelter, and I volunteer for New Horizons Soup Kitchen and Shelter. Through New Horizons I do 5k races. If you volunteer to help at the races, donations go to New Horizons and other organizations. My two favorites are the Friends of Manchester Animal Shelter and New Horizons.