I am a little over a year into my profession as a civil engineer, and I have thoroughly enjoyed the beginning of my career. It has been a lot of learning and growing my skills, and the right balance of engaging and challenging makes me excited to show up every day.
Road Curiosity at an Early Age
I sort of stumbled upon civil engineering in college through recommendations from teammates and roommates, but I gladly found my place after learning more about what the field offers. From early on I knew transportation and highways captured my fascination most. Upon reflection, I realize there are memories from my past that highlight my long-time interest.
A great example is the network of roads that lead to Boston Logan International Airport and get you to exactly what floor and region of the building you need; this captivated me from an early age. Navigating a web of roads that I didn't fully understand, but knew would take us where we needed to go, made me so curious about how they were designed.
Another memory that sticks out is learning in high school physics class that roads are superelevated around turns to aid drivers in safely making turns at speed. It was mentioned in passing as an example when we learned about friction, but it made me realize there are more to roads than just driving on them.
Building a Career from a Curiosity
Those past experiences are what got me to day one at Hoyle Tanner, but it is the people and culture here that have made me excited for my career ahead. I am surrounded by people willing and eager to share their knowledge and teach me how to be a successful civil engineer. Not only am I grateful for the mentorship and training I have received, but knowing that trained engineers have invested their time in my growth encourages me to embrace challenging problems and get excited to work towards a solution.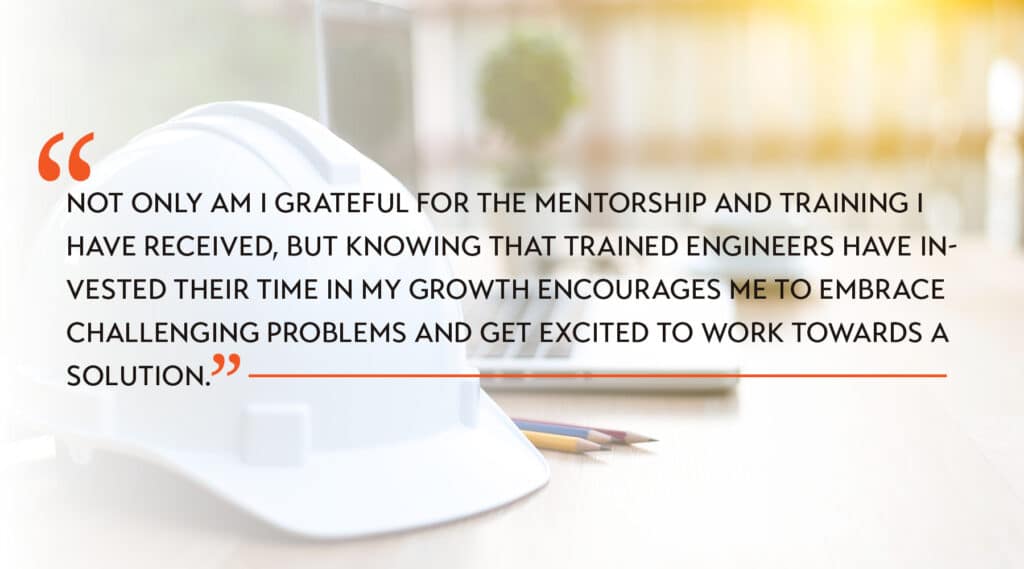 Being trusted to execute an aspect of the design on my own and then present it to the senior engineer has been a rewarding progression in my career as I gain more experience and knowledge. By taking on more responsibility, I also get exposure to some of the decision-making that is part of the design process. The progression of my responsibilities as I improve in my role makes me even more excited for my career ahead of me.
Ground Transportation Division
Being a part of the Ground Transportation Division (consisting of bridges, roadway, traffic) has strengthened my technical abilities and shaped me into a better professional. I have grown so much from being a part of this group and continue to be drawn to the exciting work that creates the roads that have fascinated me from the beginning. The passion and dedication to our projects and clients are evident throughout our group; it starts at the top from our leadership and flows through all levels. If you could see yourself being a part of this dynamic group, or have a project that could benefit from a team like this, reach out!
*It's Hoyle Tanner's 50th anniversary this year! Keep an eye on our Facebook, LinkedIn, and Twitter feeds for articles and anniversary news!