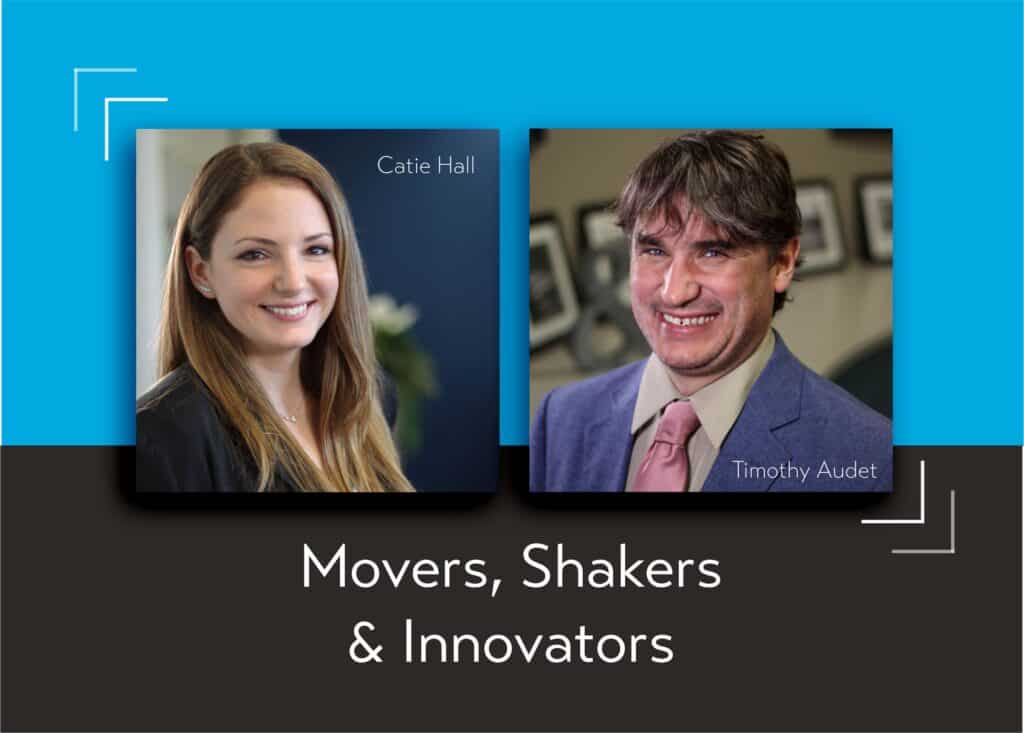 This year, our firm launched the Movers, Shakers & Innovators Program to give formal recognition to our hardworking and dedicated employees. Catie Hall and Timothy Audet were recognized by their peers for going above and beyond their daily activities. Here is what their nominators said about the Q2 winners:
Catie Hall – Senior Marketing Coordinator
Since joining our marketing department over six years ago, Catie has consistently demonstrated commitment to our team. She is an impassioned individual in the vast world of communications, who continues to sharpen her leadership skills in her role as Senior Marketing Coordinator. Catie's forward thinking and creativity have been a great addition to the firm as her efforts have made tremendous contributions to elevating our proposal processes and social presence.
Timothy Audet, PE – Associate, Senior Airport Engineer
Tim's 20 years of airport engineering experience with Hoyle Tanner has afforded him a unique balance of design and construction experience. He has developed this skillset at General Aviation and Part 139 airports including supporting many of Hoyle Tanner's long term aviation clients. Tim's field experience has proven invaluable during Construction Safety Phasing Plan (CSPP) development and engineer's estimate preparation.