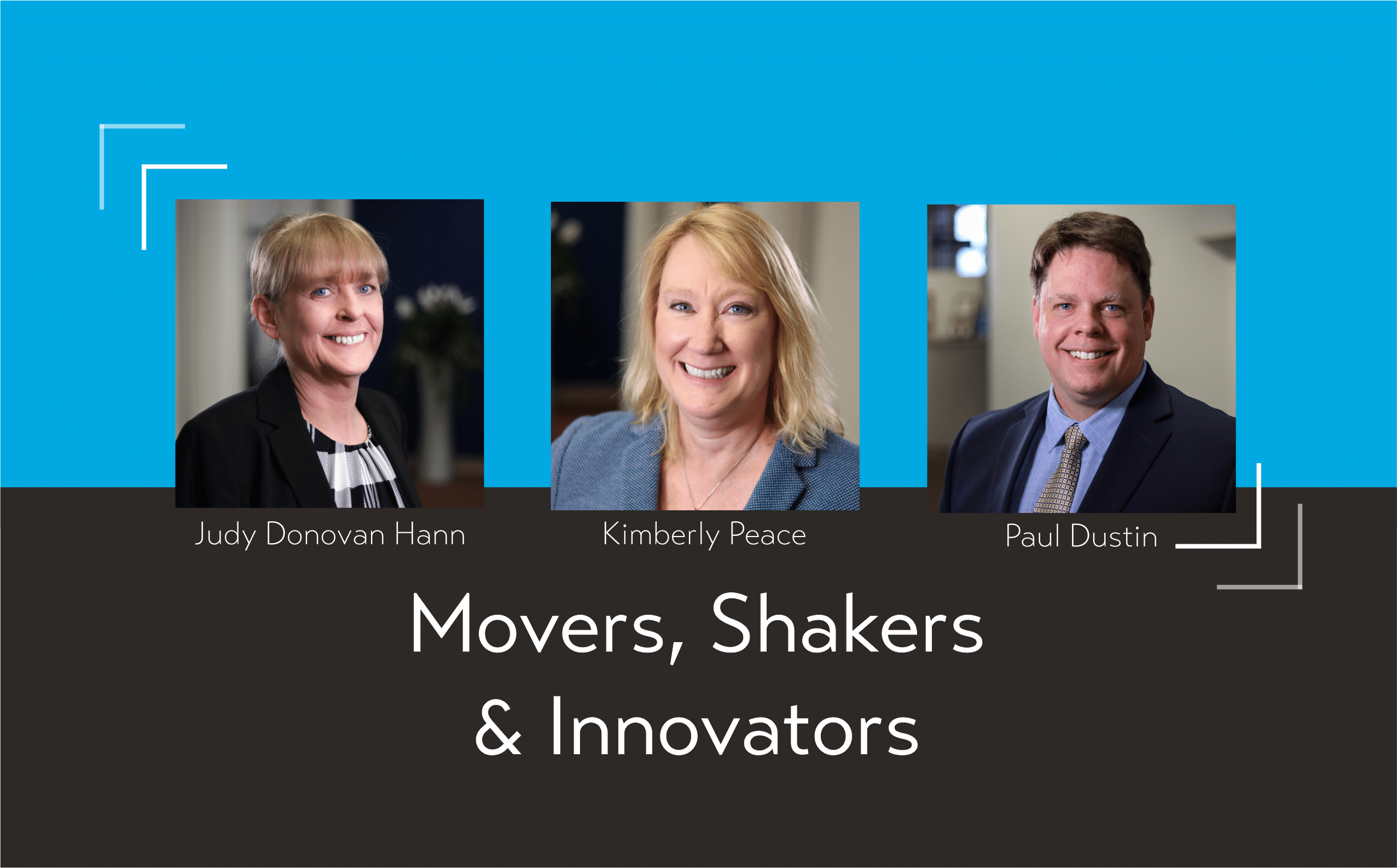 Last year, our firm launched the Movers, Shakers & Innovators Program to give formal recognition to our hardworking and dedicated employees. To close out 2022, Judy Donovan-Hann, Kimberly Peace and Paul Dustin were recognized by their peers for going above and beyond their daily activities. Here is what their nominators said about the Q4 winners:
Judy Donovan-Hann – Senior Vice President & Director of Human Resources
Judy's main priority is (and always will be) the employees. She sees employees on their first day and the connection continues throughout their career at Hoyle Tanner, even when they don't see her.
From the Nominators:


Kimberly Peace – Associate & Senior Environmental Coordinator
Kimberly Peace is a Senior Environmental Coordinator who has worked in water quality, wetlands science, NEPA compliance and environmental permitting in New England, Ohio and Florida for the past 30 years and enjoys the variety of challenges that her work provides.
From the Nominators:

Paul Dustin – Associate & Senior CADD Technician
Paul is a senior CADD designer for the Ground Transportation Division out of our corporate headquarters. His responsibilities include, but are not limited to, creating plan sets for various clients, training junior staff, providing design layout support and managing CADD workload for the group.
From the Nominators:


*It's Hoyle Tanner's 50th anniversary this year! Keep an eye on our Facebook, LinkedIn, and Twitter feeds for articles and anniversary news!