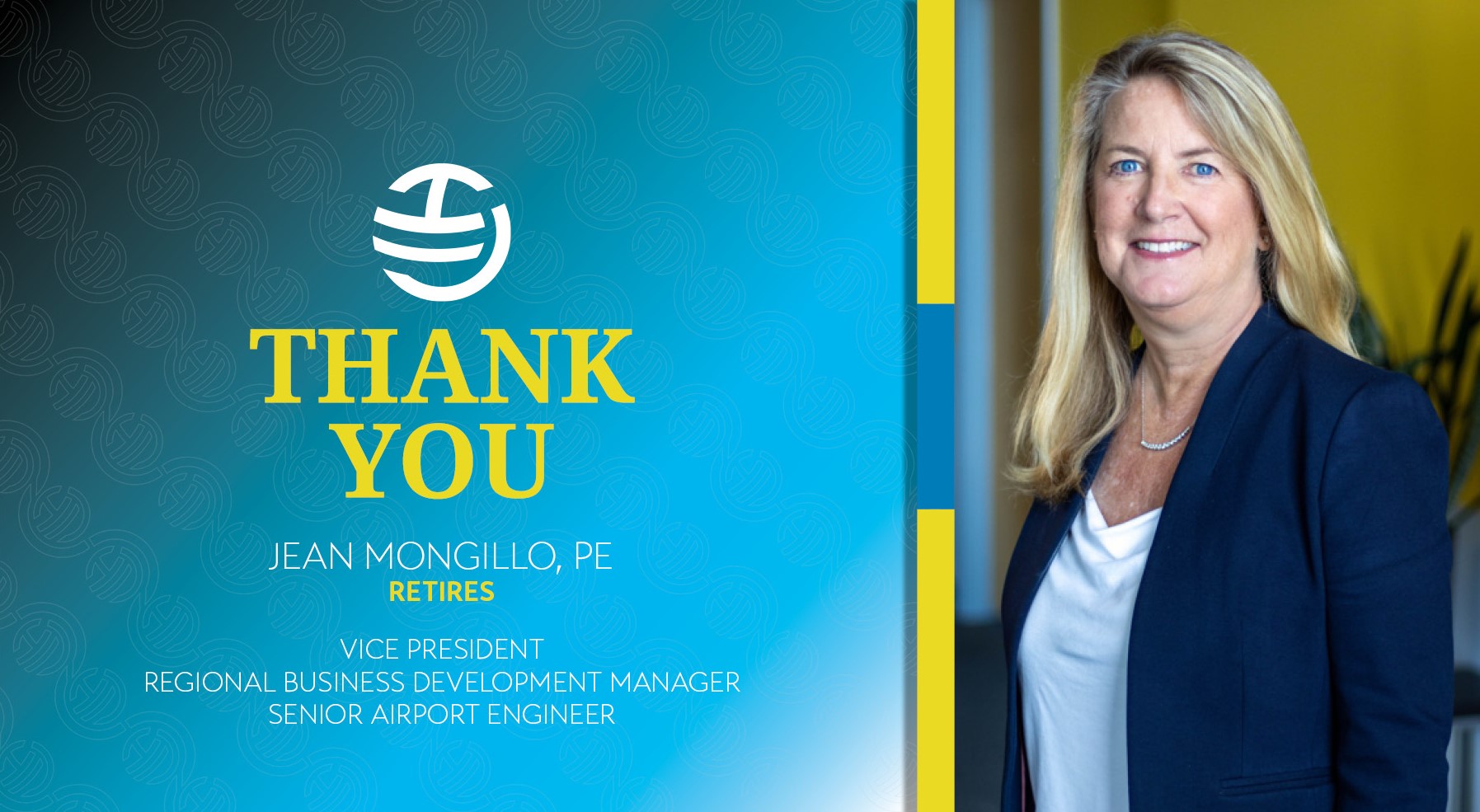 It's the rare person who establishes a career over decades and doesn't get stuck in the past. Not only has Jean Mongillo been a staple of the aviation industry in the Northeast, but she has grown as a professional and stayed up-to-date on the latest trends and changes in the forecast.
Jean has served as Vice President and Regional Business Development Manager, where she identified future growth opportunities in the New England and Florida aviation markets. Working closely with our senior project managers, Jean engaged with existing clients to explore potential revenue-generating opportunities for their airports while also identifying alternative funding sources to support their facility infrastructure expansion.
Before dedicating herself to business development, Jean was an engineer in our aviation division. She worked on a wide variety of projects in different states, but a notable role was as a key designer on a runway reconstruction project for Harry Reid International Airport in Las Vegas. Her vast knowledge of how an airport is planned and designed assured teammates and clients that Jean understood how to deliver valuable services to so many airports in our region.
We could go on and on about Jean's accomplishments and contributions, but if you know her, you know she's not the type to enjoy the fanfare.
With that, it is bittersweet as we wish Jean a happy retirement. While we will miss her quick wit and her no-nonsense attitude, we are excited for her next chapter. Congratulations, Jean!