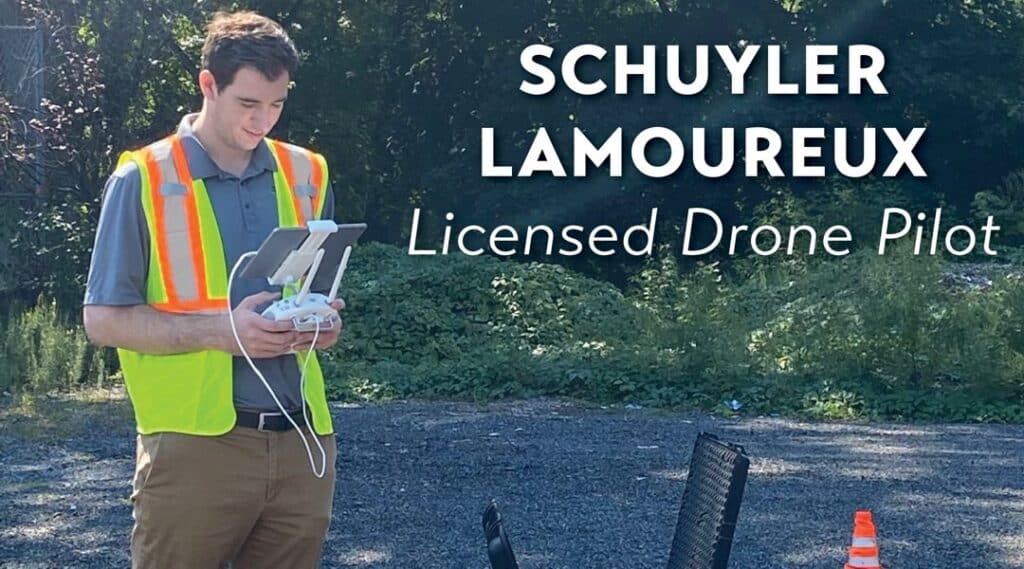 Schuyler Lamoureux is our most recent FAA Section 107 Remote Pilot! Schuyler works in our Aviation Services Group as an airport planner in our Burlington, Vermont office. He earned a Bachelor of Science degree in Aviation Management from Florida Institute of Technology in 2021.
Schuyler was inspired by team members and his passion for aviation to pursue obtaining his drone pilot license. He'll use his knowledge to conduct obstruction analysis projects for airports, take aerial photos of construction projects, and collect photogrammetry data for company-wide projects.
He also has experience working on master plans and creating airport layout plans in AutoCAD. He takes an interest in working on airport forecasts and analyzing weather data. Schuyler has completed crosswind runway analysis, several master plans, and runway obstruction removal projects utilizing drones.
Please join us in congratulating him on this achievement!