After graduating from the University of Vermont in 2018, Nicole joined our Ground Transportation Division where she has become an important part of our team as a transportation engineer. Nicole implements design related to roadway, guardrail, pavement, bicycle/pedestrian facilities and drainage, as well as performing cost estimates – using her background in asset management, including utilizing GPS for stormwater, sewer, and water infrastructure mapping and inspections for various municipalities. She is adept in GPS data collection, as well as MicroStation and Inroads, AutoCAD Civil 3D and ArcGIS. We are excited to congratulate her on the next phase of her professional development as a newly licensed professional engineer in Vermont!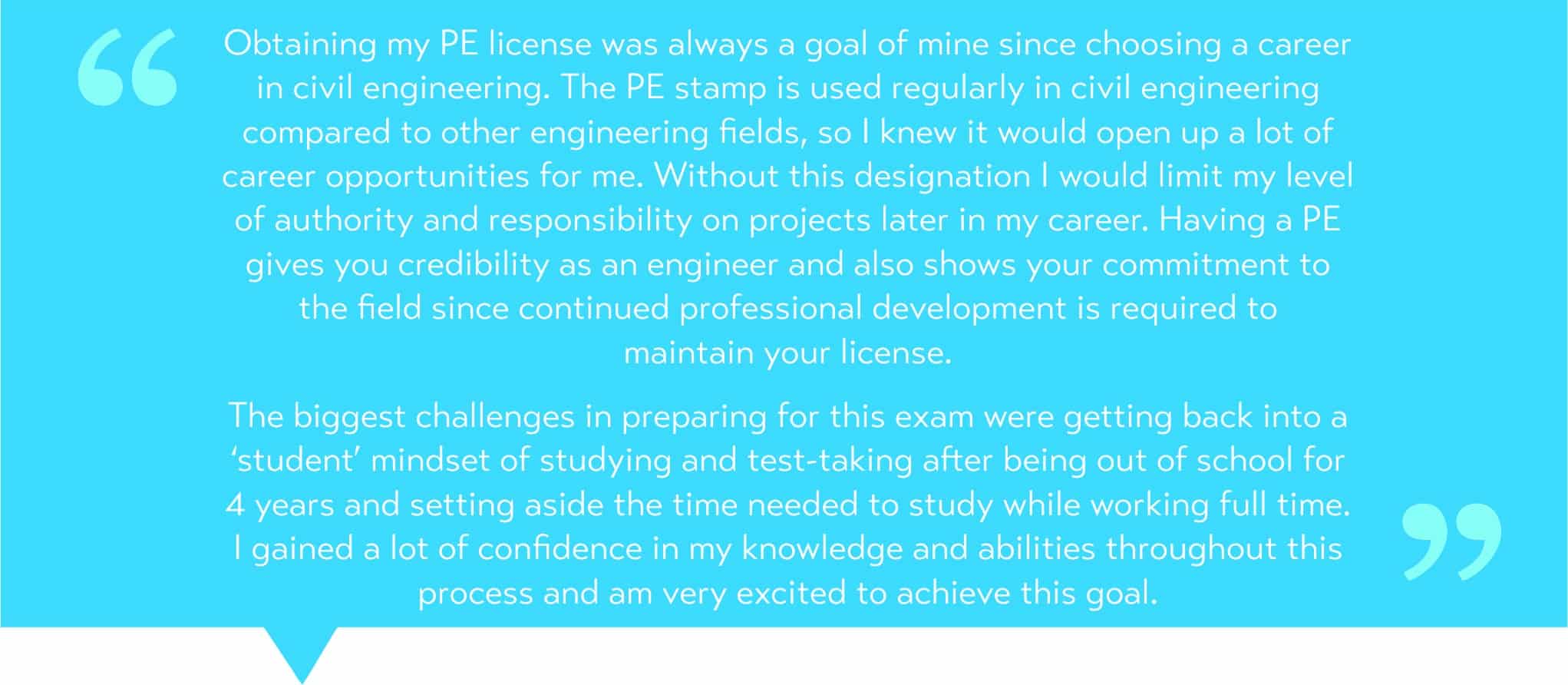 The PE designation at the end of an engineer's name has to be earned through years of hard work. A bachelor's degree in engineering from an accredited school is step one, but they also have to pass the Fundamentals of Engineering (FE) exam to become an Engineer in Training (EIT or EI, depending on the state). After earning their EIT designation, a PE-hopeful must work for four years under at least one Professional Engineer in their field. After successfully meeting these requirements, the EIT can apply to take the PE exam, and if he/she passes, the PE designation lets them sign and seal engineering plans and reports.
Join us in congratulating Nicole! Get to know her by reading through her employee spotlight.